שיא גינס לשישה ישראלים: שחו מקפריסין לישראל
הצוות שחה במשמרות 380 קילומטר במשך 125 שעות מפאפוס עד לחוף ראשון לציון, וקבעו שיא בשחייה במים פתוחים.
1. World record by swimming from Israel to Cyprus - break the record prepared a lot going on to break the record are kept in shape for a long time, proper nutrition, they swam long distances to work out.
2.
Their difficulties were also found time to be with family and focus on training.
3.
their families
Think of break the record that
is good that families proud representatives will break the world record, and by them this is family pride.
4.
380 km, 125 hours of swimming, six Israeli swimmers and one Guinness world record. Audi Erel, encouraged bravado, Luke tabun, Doron laden, human and Uri rock broke the Guinness world record in swimming in open water after swimming in a row from Paphos, Cyprus and on to Rishon Lezion, a distance of 380 miles, 14 more than the previous record established by a group of Americans. The six tried to set the record last year, but the storm has caused the cancellation of the race after about 180 miles. This time, after announcing they would try again, they met the challenge.
5.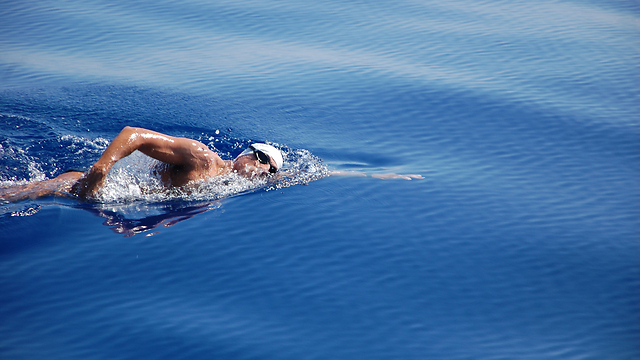 6.לא הבנתי איך עובדים עם הווקי
NAME:roni bensimon
CLASSE: z6